The festive season has had a great start with raffles, mini-games, contest entries, and much more going on! As the festivities continue we have some great events and news in store to round out the year!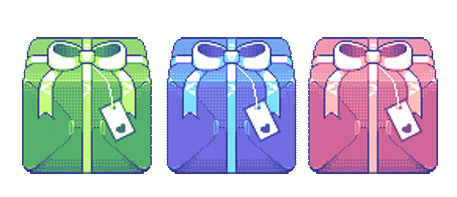 ---
Winter Raffle - Week 3
Get your tickets in this week with Hatterene!
Go find and evolve yourself a Hattenna and check the discord #events channel for info on how to submit your entry.
Last chance to submit: 22 December 2020


The Design Contest
We have already had a few submissions for each category of the competition, but there is still time left to get your creations in.
Remember we are looking for creativity and your personal take on the winter themes! You do not need to be an expert to submit your skin, build, or Pokémon design.
Submissions Close: 31 December 2020



Charmies winter texture example!

WINTER TOURNEY
We have heard many trainers building up their best winter team for the upcoming tournament.
Remember to check out our discord for all the details in #events.

When & Where:
Sign Up here - https://forms.gle/LcXk88mkfEJQzCDv5
To be held at /warp winterarena


---
We would love to hear from all of you and know what you love about the server and what you would like to see improved or added in the future!
Everyone who fills out the form will receive a unique textured Pokémon that is not catchable in the wild as well as our appreciation! Click below to complete!
---
Voting Milestones:
Voting is about to get even better! Not only will you receive 500 Pokédollars and a Vote Point with each vote, as a bonus for voting, we are also adding voting milestones. Each type of milestone will give you a different reward!

Drop Parties:
Get excited for some upcoming additions to the PokéSplash shop! Drop parties will be on offer as part of our donation store soon, we are adding packs where you have the chance to get Pokéballs, TMs, competitive items, breeding items, and other exciting stuff.
Keep an eye on discord #announcements for further details regarding all upcoming new additions when released.
---
Christmas Community Week

We are celebrating Christmas week with additional Winter Pokémon all week, all day.
Winter texture Weekend - Saturday 19th & Sunday 20th, Only the winter version of each textured Pokémon will spawn this weekend!
Winter Kartana Day - Monday 21st, Increased spawn rates
Winter Tapu Lele Day - Tuesday 22nd, Increased spawn rates
Winter Blacephalon Day - Wednesday 23rd, Increased spawn rates
Winter Spiritomb Day - Thursday 24th, Increased spawn rates
Winter WonderTrade takeover - Friday 25th, WT will be flooded with Shiny Winter Pokémon


Staff Changes

We waved goodbye to a couple of members of our build team - we wish Camilla and Beanz luck in their endeavours and hope to see them splashing around.


Welcome, LordMax to the gym leader team - Max is a part of our AU staff with to gyms be determined soon.
Get ready to face him and his great puns in the near future!
---
Get the cameras out and show us what you're getting up to this month!
We want to see everyone's adventures, builds, and antics in #pixelmon-showcase. We will share our favourite photos, so get creative, have fun, and show us what you are up to and excited about!
Check out /warp wintertown for great festive scenery and heaps of fun places to take photos!
Submitting your photos
Take a great photo!
Come up with a fun caption!

Submit your photos through discord into the #pixelmon-showcase chat with your IGN!


---
We hope everyone is enjoying this month's activities and will keep hanging out with us as we close off 2020 and look forward to a great 2021 with heaps to come!
---

Merry Christmas
from

Discord: https://discord.gg/eN3Qj7Ys
IP: play.pokesplash.org